Siding Replacement Westchester NY | What You Need to Know
Westchester County is one of the most beautiful areas in New York. The last thing you want is for your home to stand out against the landscape like a sore thumb. The outside of your home is the first thing people see. 
Old, chipped, or damaged siding not only makes your house look worn down but also reduces your property value and the property values of the homes around you. That's why it's important to keep your home looking nice. In this guide, we'll explain everything you need to know about siding installation and repair.
Siding Replacement Westchester NY

Repairing siding is often a losing game. A single replaced piece of siding is rarely an exact match for existing siding, which can make your home look like a patchwork. 
Usually, it's more cost-efficient to replace old siding instead of trying to repair it. 
However, if you're dealing with a single cracked or loose piece of siding or a small patch of mold, you may be able to repair it once. Working with a talented, dedicated siding contractor is the best way to see if siding repair is a possibility for your home. Make sure to find a contractor who is local and proficient in the exact type of siding you have to increase your chances of a positive outcome. If your home is aluminum, vinyl, or cedar we can help. If your home is outdated asbestos we can help with the proper removal and siding replacement. 
Everything You Need to Know About Repair & Siding Replacement Westchester NY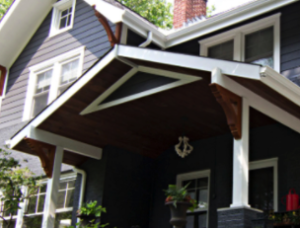 Before you install new siding on your home, you'll want to have a good idea of the color and material you're looking for. You may try to match the existing color of your home, or you might want something new and different to give your home an updated look. The most popular siding choices in Westchester County are aluminum siding and vinyl siding with fiber cement a close third. 
Thinking of re-siding your home? Here's what you need to know.
Aluminum Siding
Aluminum siding is a great option in New York because it's so energy efficient. If you want to save on the price of heating your home in the winter or cooling your home in the summer, aluminum siding is the way to go. Aluminum siding is also the least likely siding type to catch fire, which can help you feel more secure in your home. Properly maintained aluminum siding can last up to 50 years, making it a worthy one-time investment for your home.
Vinyl Siding
Cost-efficient and easy to clean, vinyl siding is one of the most popular choices in the country right now. One benefit of vinyl siding is that it can be made to look like any material and can last up to 50 years. So if you like the look of materials like stone or wood, vinyl siding may be the way to go.
Other Siding Materials
It's possible to use other siding options in Westchester County, including treated wood siding, stone siding, and fiber cement siding. We encourage you to talk to a siding contractor if you're considering one of these siding options. Each has unique benefits and precautions to consider.
Replacing siding takes an expert hand. Trying to DIY siding installation can lead to wasting materials, leaks in your home, and other problems. If you're looking to repair or update your Westchester County home's siding, our team at Giant Siding & Windows can help. Contact us today to discuss the particulars of your home's needs and to receive a quote.